Phoenix
Take a break stop by for drinks and food at 810 Billiards & Bowling Phoenix location. We offer great Happy Hour specials & promotions, tasty food and, of course, fun & games
RESERVE YOUR EVENT AT 810! WE HAVE PACKAGES FOR EVERY OUTING AND EVERY BUDGET!
Corporate Events • Team Building • Employee and Client Appreciation • Networking • After Hours Mingle • Teacher Outing • Field Trips • Bachelor or Bachelorette Parties • Baby Shower • End of Season Sports Banquet • Retirement Party • Anniversary • Going Away / Bon Voyage Party • Family Reunions
Advance lane reservations are accepted up to 7 days in advance by calling our sales office Monday through Saturday from 9am – 6pm at (810) 269-5646. For group events more than 7 days away, please fill out the form below and a Sales & Event Specialist will contact you.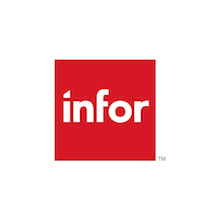 LOCATION & HOURS
50 W Jefferson St, Suite 240
Phoenix, AZ 85003
Hours of Operation:
Monday – Thursday: 4pm – 12am
Friday:  4pm – 2am
Saturday:  4pm – 2am
Sunday:  12pm – 2am

Our kitchens close one hour and
fifteen minutes before closing.
BOWLING, BILLIARDS, AND GAME PRICING
Single Lane reservations are available 7 days in advance and up to 2 hours prior to reservation time.
To Reserve a Lane, call our Reservation number at (810) 269-5646
Bowling
Monday – Sunday
ALL DAY EVERY DAY
$10 Per Person Per Hour
Each lane can accommodate up to 8 guests.
Shoe Rental $4.00 Per Pair
Billiards
Sunday – Thursday $10 per hour per table
Friday & Saturday before 6pm $10 per hour per table
Friday & Saturday after 6pm $15 per hour per table
More Gaming
Complimentary board games
NEW Rodeo Mechanical Bull
$8 one ride
$15 two rides
HAPPY HOUR
4pm - 7pm, Monday - Friday
$1 Off all Drafts
$3 PBR (16oz Can)
$3 810 Lager Pints
$4 Well Drinks
$5 Crushes
Events – 810 Phoenix, AZ.